Raspberry Peach Scones
Scones are probably my favorite breakfast.
But scones can also be really really dry. And therefore not my favorite…at all. But if you get a delicious, flaky scone, filled with fruit or just humid and flaky and delicious…yum! They are the best! Especially with a coffee and a friend.
They are also a beautiful breakfast treat for a brunch or breakfast gathering. They are colorful and pretty and you don't need a fork to eat them. Making them an easy food to serve your guests.
INGREDIENTS:
1 1/2 Cups All Purpose Flour
2 Tablespoons Granulated Sugar
3/4 Tablespoon Baking Powder
1/4 Teaspoon Salt
6 Tablespoons Cold Unsalted Butter (cut into cubes and then freeze while you prepare the other ingredients!)
3/4 Cup Heavy Cream
1 Teaspoon Vanilla
Approximately 3/4 cups of Diced, Peeled Peaches
Approximately 3/4 cups of Raspberries
Begin by measuring all of your dry ingredients into a medium sized bowl. Whisk with a fork until blended.
Next cut your COLD butter up into small cubes and cut it into your dry ingredients with a pastry cutter, a fork or by hand. When you are done cutting it in your mixture should have a corse crumbly texture with no big chunks of butter in it.
Add your vanilla to you cream in a measuring cup and stir it together well. Add this mixture to your flour mixture and kneed the mixture together well with floured hands.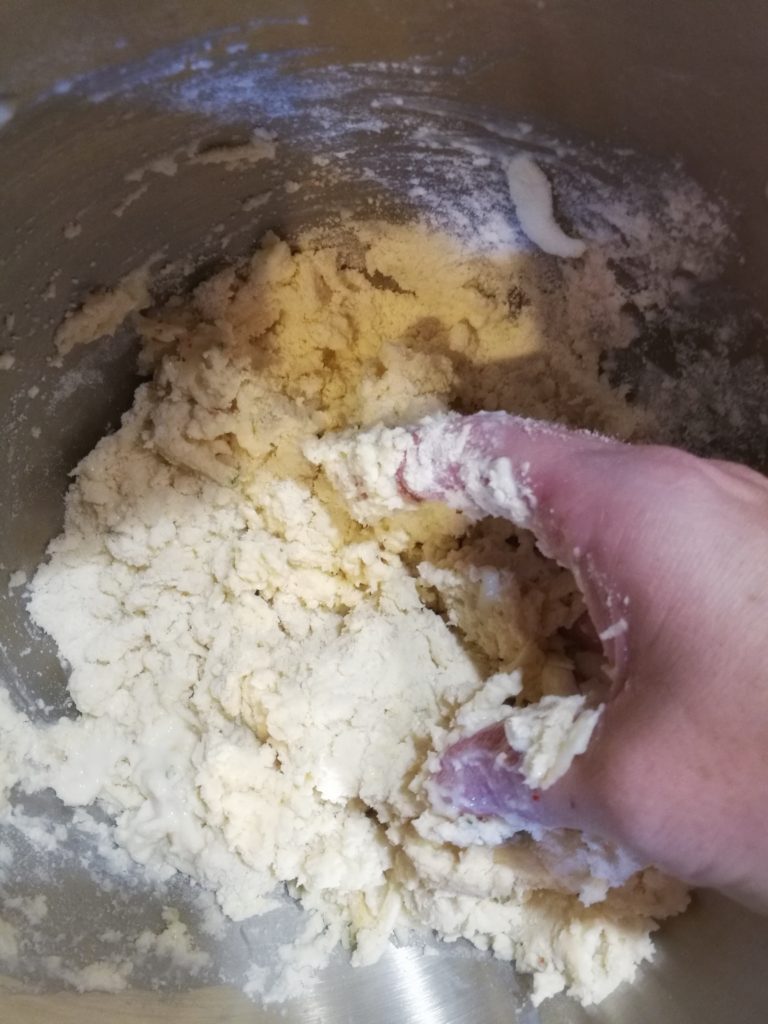 Gently fold your fruit into the scone mix until they are well distributed. My kids do not like pieces of whole fruit, so I stir them in well, but if you want them to remain whole, try to fold them gently with a spoon.
Form large round drops of the batter onto a cookie sheet covered with parchment paper or a silicone baking mat. Bake in a preheated oven at 375°F for approximately 8-10 minutes. Ovens vary tremendously so keep an eye on them! They should look golden brown around the edges.
Enjoy! Raspberries and peaches are an amazing combination!! It takes like summer!