Unicorns on Ice
Whose on board with the Unicorn craze?! Do your daughters love Unicorns as much as mine does? There is something magical about unicorns, just like there is something magical about my sweet girl! I can't believe she is celebrating her 12th birthday today! WHERE DOES THE TIME GO!!!
To celebrate she HAD to have unicorns at her party. . . but she also really wanted to go ice skating with her friends. So, we came up with this super sweet party for her and her closest friends!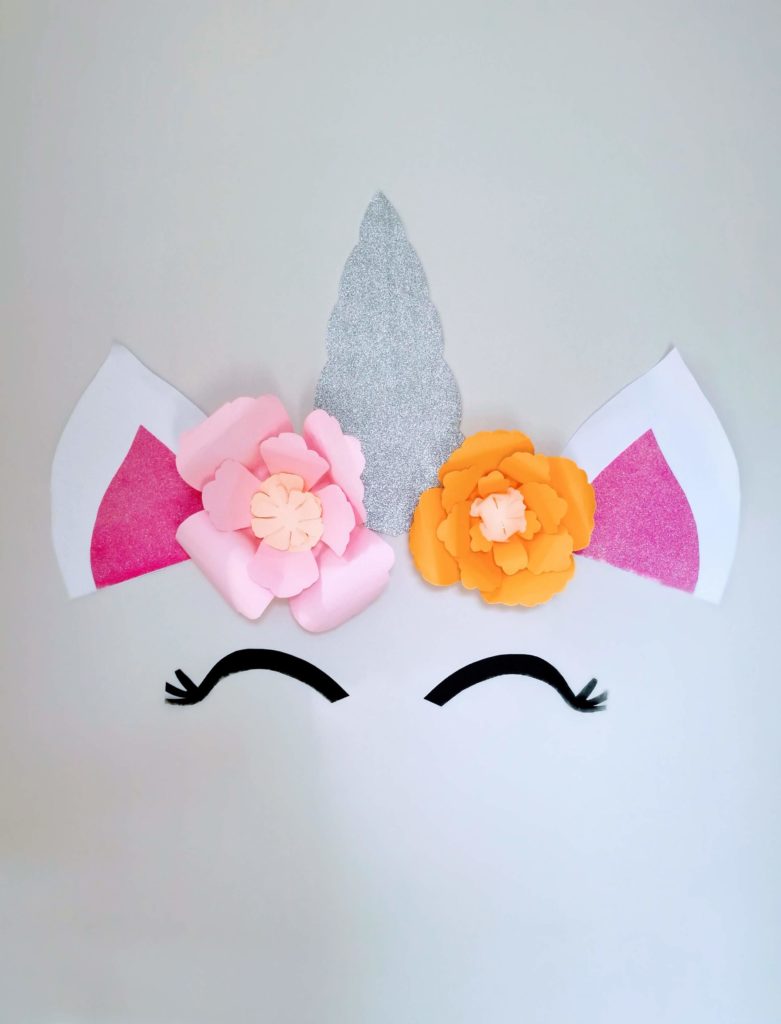 Photos booths are the BEST! Why?! You might ask?! One, it is a great way to capture everyone who attended your party in at least one photo, because in candid shots you will always have the shy kid in the bunch versus the photo bomber. And two, it is the PERFECT thank you card when the party is over! We print out the shot of the party girl (or boy) with each friend and give that friend the photo with a brief thank you on the back.
Photo booths are the best, but this photo booth was SO. MUCH. FUN. I made a GIANT unicorn face on the wall for the girls to take photos in front of. It turned out super cute! I am really happy with it. And the photos were cute too.
After a few photos with her friends, we passed out party favor bags with a few goodies!
Each handmade unicorn bag had:
Gloves
Water bottle with customized unicorn water bottle labels
Unicorn marshmallow pop
Unicorn horn rainbow lollipop
A thank you card from my daughter
A couple snacks to eat at the rink
Before heading to the rink we let the girls have unicorn hair! They helped each other create rainbow colored hair with hair chalk. It was a huge mess in my bathroom, but they were happy, and laughing and had a lot of fun.
Then we jumped in the cars and headed to the ice skating rink. The girls got their skates on and hit the ice. We had an hour session, which didn't seem like much time, but it was perfect for girls who are not used to skating. They had so much fun and laughed A LOT, but by the end of the hour they were tired and happy, but done and ready to go warm up.
Then we headed back to our house for cake and more snacks. . . because well teenagers.
The unicorn labels for the drinks were really easy to put together! Just white paper, and then add a sparkly silver unicorn horn, ears and a flower to make her extra sweet. The party supplies were the perfect colors. I found the paper plates and napkins at Flying Tiger and Target. The dishes, bowls plates, trays and cups were from Target and IKEA. The cookies were my favorite treat! I loved how the manes turned out using rainbow candy. We also had a lot of "unicorn horn" themed food…pretzel sticks, taralli sticks, mikado, bugles, etc…
Rory wanted a Unicorn cake this year and I love how it turned out. Super cute! The layers were a pastel rainbow (I didn't get a photo of the inside of the cake! Sorry!), using my favorite vanilla cupcake recipe, which works perfectly for cake as well!!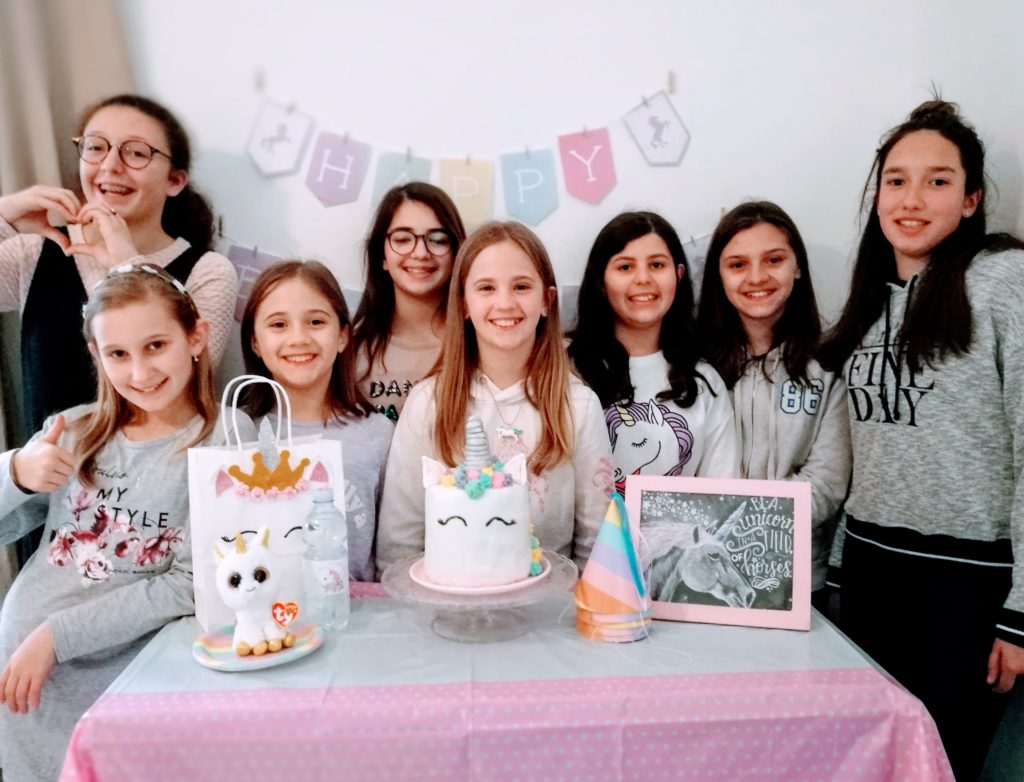 We also had these adorable unicorn cupcakes when the rest of the family joined us to continue the festivities at dinner. In fact, this is a great solution for allowing your kiddos to have both time with friends and with family (grandparents, aunts and uncles, etc). Host the birthday earlier in the afternoon (or even the morning) and have it finish by 7 or 8pm. Then have the family stay for a late dinner or just for dessert together. It is a great way to give special attention to the family and make them feel like they are important too.