Painting with Food!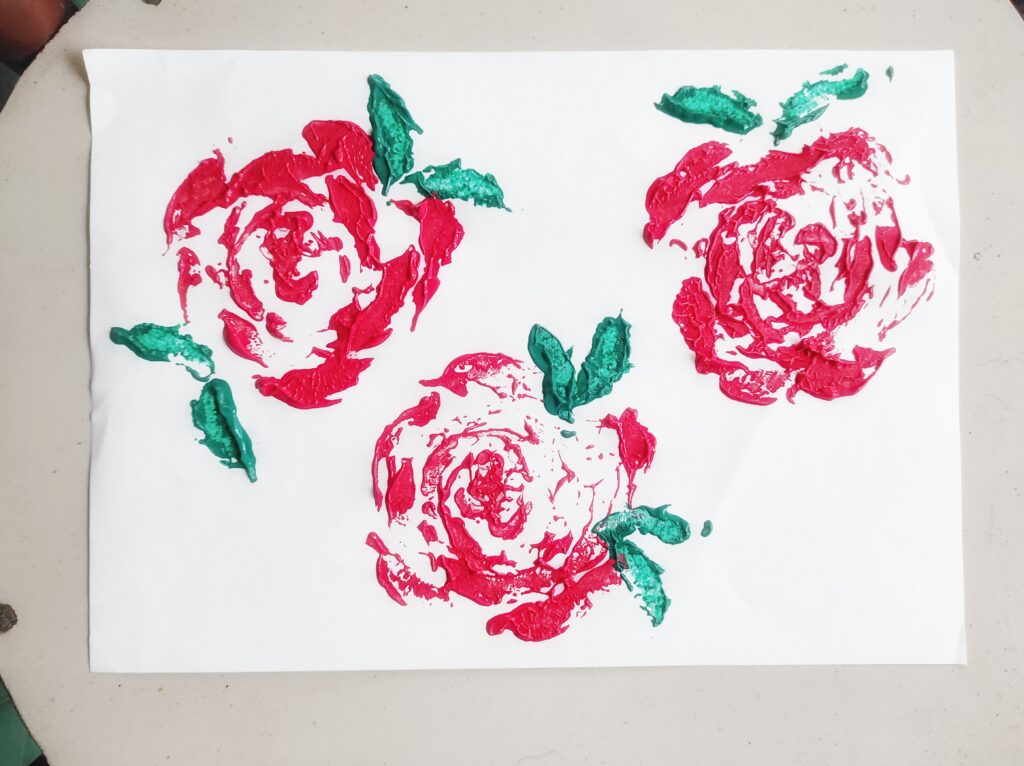 Painting with food?!
How fun is that!???! What a fun way to change things up with your kiddos and to do something completely unique! Grab various food items that you think might work, and give it a try!
We started with "roses". We made our beautiful roses with the base of Chard plant (Bietole in Italian). The base of a celery plant will have the same effect.
Chop off the stems so that you are only left with the base.
Pour some paint in a plastic plate.
Dip your vegetable into the paint and press it down onto your paper (like you would a stamp).
Next add your rose leaves.
Cut off a few pieces of the plant and dip them in green to create your leaves!
That's it! You've created roses with a celery plant!
Now for another fun idea!! A super hero picture using crackers!
Use a sturdy cracker
Dip in black paint
Create a building scape
Add a few super hero stickers and windows with paint or a yellow pen
Now let's make a citrus painting!
Slice an orange or a lemon in half.
Dip it in paint
Press gently on your paper
Wipe between prints if you would like to change colors, or use the other half of your orange
Let me know if you think of any other fun food items to paint with! Get creative and have fun!
Happy creating!