Monsters Inc Pumpkin
It's pumpkin season!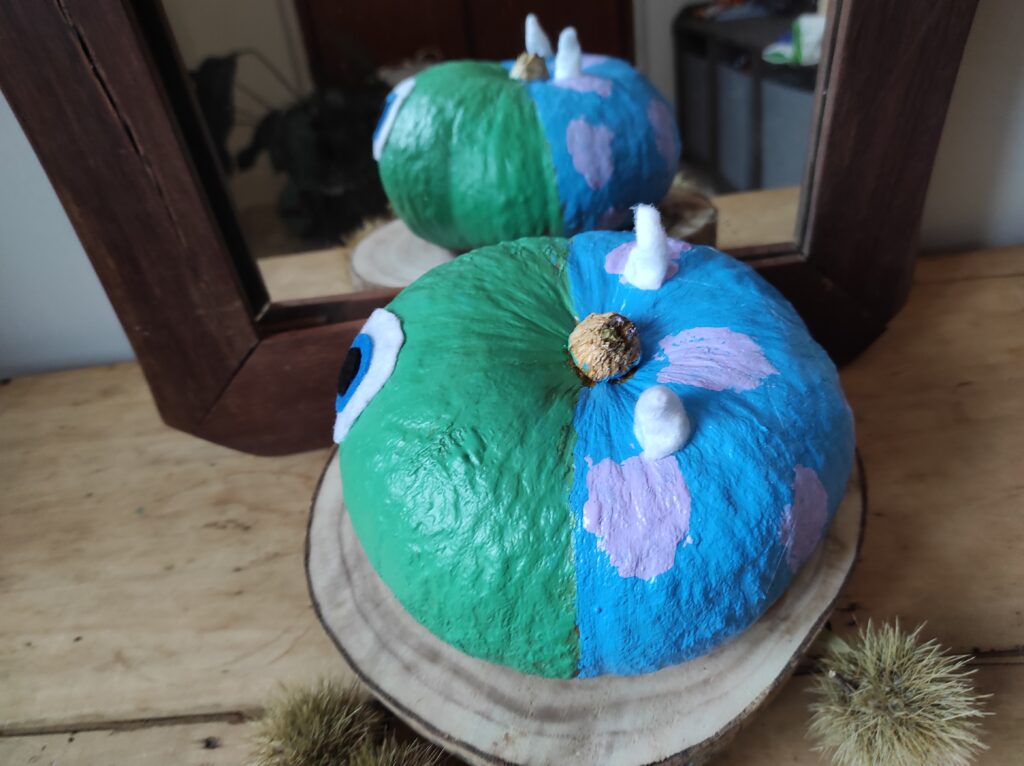 If you're not a huge fan of carving pumpkins, try this easy idea with your kiddos this year!
Begin by spray painting your pumpkin with a clear sealing spray. It will help the acrylic paint stick better and keep the pumpkin fresh longer.
Next paint your pumpkin. We did ours half Sully and half Mike.
After you've painted your pumpkin, allow the paint to dry completely.
Next cut out a circle of white felt, cut the circle in half. Roll up the half circle to create Sully's horns. Glue on your horns, with a hot glue gun.
To create Mike's eye we used white, blue and black felt.
Cut out a white circle, then a smaller blue circle and an even smaller circle for the pupil. Glue your finished eye onto the dried pumpkin.
There you go! You have a Mike and Sully pumpkin to decorate your front porch this year.
Happy Fall y'all!